Studenci z zagranicy na Filozofii – rozmowa
Ze studentami studiów magisterskich z filozofii na profilu w j. angielskim Philosophy and Culture of East-Central Europe: Bayan Nuridinową (Kazachstan) – I rok i Leonardo Cleaver de Athayde (Brazylia) – II rok rozmawia Adam Świeżyński.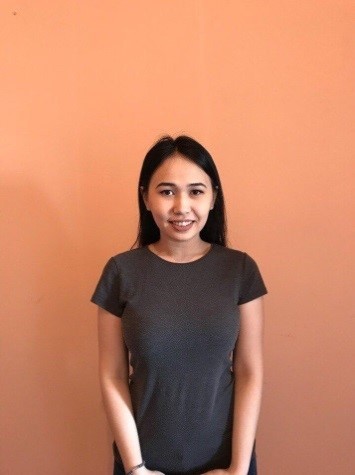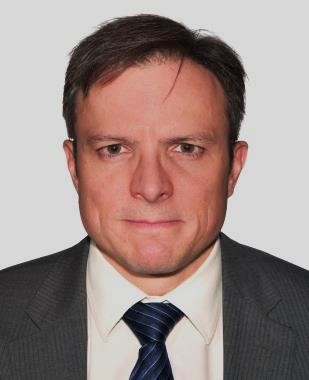 AŚ: Why did you decide to start philosophical studies in our faculty in Poland?
BN: I decided to study in Poland because of my interest in the Polish culture and people of Poland. Poland is one of the greatest countries with rich history and heritage. When it comes to philosophical studies, it was really surprising and new for me learn and discover a number of truly important and very influential people of Polish origin who contributed to philosophy.
LCA: I´ve always been very interested in philosophy. This was a long-term project that I had been postponing for years. I came to live in Warsaw for work, and here I found the perfect atmosphere for pursuing my studies.
AŚ: How do you like Poland?
BN: As for a person passionate about history and especially the history of Europe, Poland was the country I have always dreamed of visiting the country where one can find places related to different epochs: from the Middle Ages to the Second World War. Moreover, I, as a student, find it vital and very helpful to live an affordable life here in Europe.
LCA: Poland is a beautiful country with a unique and interesting history. I also find Warsaw to be an easy city to live in. Everything works and the quality of life is quite good. I had lived in several countries in Western Europe before, but this was my first experience living in a country in East-Central Europe. It has been a very enriching time for me, both personally and professionally.
AŚ: What do you think about people of our country?
BN: I have met many Polish people and became friends with them in a very short period of time. From my point of view, Polish people are hard-working, polite and devoted to their country, so the sense of patriotism is truly amazing.
LCA: I normally do not like to generalize about peoples and nationalities. I have met very nice and interesting people in Poland and have made several friends. Compared to the country that I come from (Brazil), people here, in general, tend to smile less, particularly during the winter (which I now find completely understandable, having already gone through three Polish winters myself!) and are usually more formal. That said, I found that many Poles are quite receptive to foreigners and can be as warm, generous and kind as people in my own country (although, of course, given differences in national cultures, such traits may manifest themselves in ways that are different from what I was used to).
AŚ: What did you know about Poland before your arrival?
BN: Before coming here, I knew that Poland is very much blessed with nature and environment. From the mountains to the lakes and rivers, one can always find a lot of types of leisure in in outdoors.
LCA: I had never been to Poland before living here, but I did have a good Polish friend from Kraków, whom I met many years ago, while living in the United States. Aside from that, I had read Norman Davies´ "God´s Playground", so I was acquainted with Polish history, which I find very interesting.
AŚ: What are the most important differences between studying in your country and in Poland?
BN: For students and even for everyone, there are plenty of opportunities for those who are enthusiastic about getting excellent education, improving skills and boosting international experience. In my country, one wouldn't find so many possibilities of enhancing knowledge internationally and gaining experience from high class professionals.
LCA: The atmosphere in campuses are somewhat similar, although relationships between students and Professors tend to be more formal in Poland than in Brazil.
AŚ: What was the most surprising thing after your arrival in our country?
BN: Most surprising for me was that I never found any difficulties in communication despite not knowing the local language. One can hear multiple languages being spoken and without any trouble you will find the language that you will be able to communicate in (mainly English, German or Russian).
LCA: Poland, including the city of Warsaw, are much more beautiful and interesting than some stereotypes often suggest. It is quite obvious that the country has undergone an enormous transformation since the end of the Cold War, and sometimes it surprises me to find that some foreigners, even in other European countries, do not appear to be fully aware yet that such significant changes have taken place. I was also surprised to see how proficient the Poles are in speaking English. This makes it very comfortable for foreigners who move here, but certainly does not provide much of an incentive for foreigners to learn Polish!
AŚ: What are you planning to do after finishing your studies?
BN: In the long-run, I am planning to settle down in Poland for a couple of years and gain an international working experience. Poland has a wide range of opportunities for young talents from every background and expertise.
LCA: As far is philosophy is concerned, I intend to pursue further studies, as this is a lifelong interest that is unlikely to disappear after my studies here are over. Of course, reconciling my studies with my professional career is not always easy.
AŚ: Would you recommend studying in our faculty to other foreign students?
BN: I would definitely and proudly recommend Poland, especially my university in which I am honored to study.
LCA: Yes I would. I found the quality of classes to be very high, including the lectures by visiting professors.
AŚ: Thank you for the conversation and good luck in your further studies.